Surprisingly, we have a very well equipped kitchen. Of course, there is salt and pepper, but we also bring masala curry, pizza spices, cinemmon, mixed herbes, dry green pesto (never seen before, but very practical!) and arrabiata sauce mix. Until now, we also have a "Schwarzwälderkirchkuchen" in a can, a present from Moritz' mother. Besides, we have pasta, rice, vegetables and lots of eggs. Sometimes, we get presents - if you only want to buy eight oranges, this is not enough to be worth paying for. Why the hell would you not want to carry 25 or more oranges on your bike…
I wouldn't call our food until as very balanced, but very good for large amounts of cycling. Because in addition to the things listed above, there is also a lot of cookies, sometimes if necessary a 2.25l bottle of Coke or half a kilo (a pound for the non-metric…) of ice cream. That brings definitely enough energy for the next two hours.
Unfortunately, our stove does not work as expected at the moment. Getting water to boil takes about 30 minutes. That state is unbearable and cannot remain like this. Probably, the gasoline that we bought is not the best. It is shiny blue. Due to the malfunction, we currently often eat half-warm dishes or use other cooking opportunities.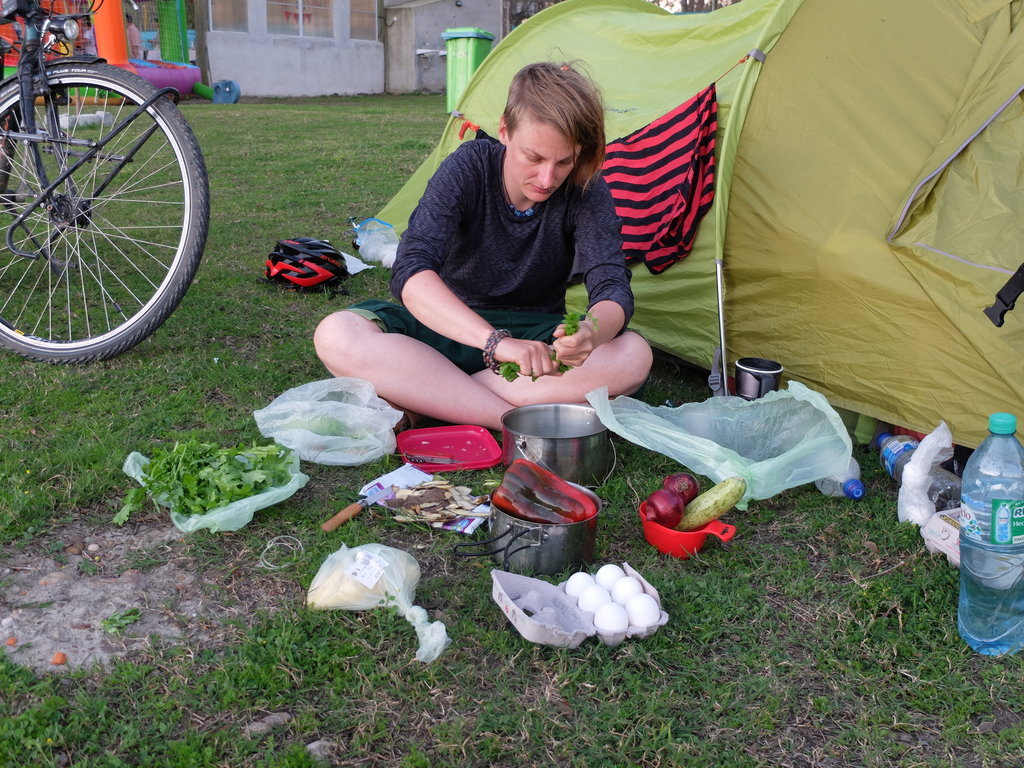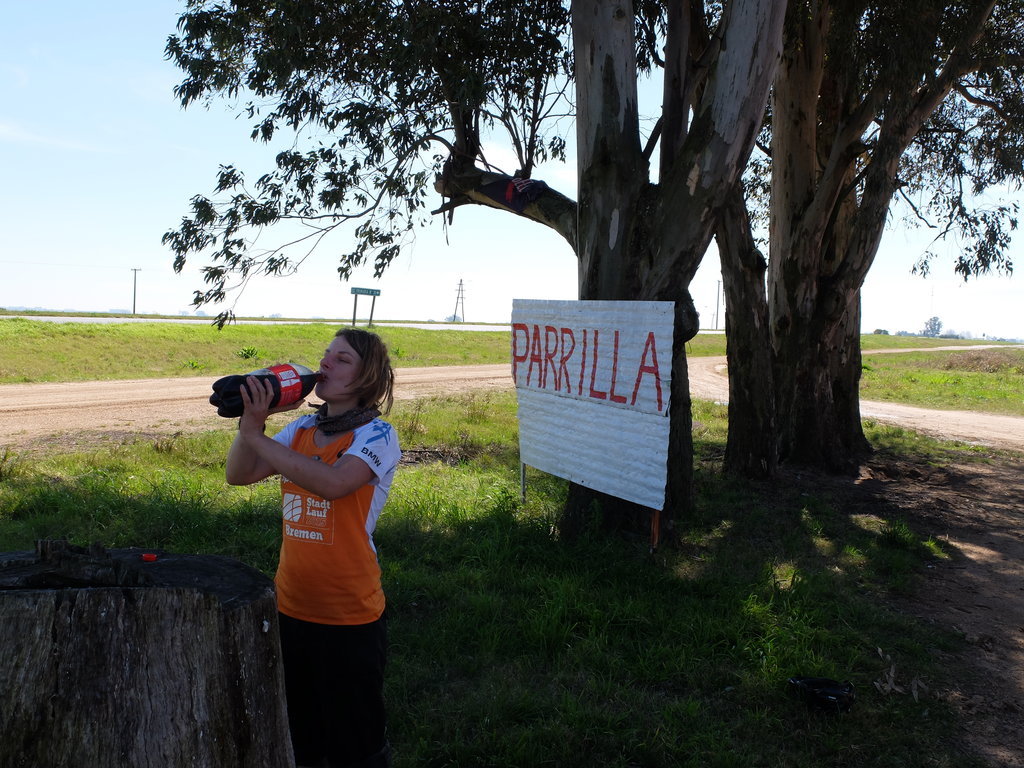 (translation and slight changes by Moritz)